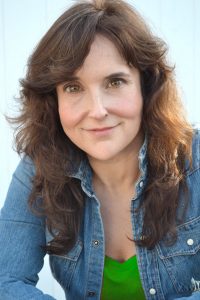 The convenience of city-living and the comfort of being close to nature—this is what Robin Gwinn, owner of Creeks Edge Farm, had in mind when she began to decorate her first apartment. She was not a professional builder or a designer; she simply had a vision of what she wanted for her own living space and managed to make it happen on her own. Robin didn't have plenty of budget to work on so she began researching and studying about ways on how to decorate her apartment without having to spend a lot of money.
Robin grew up in a farmhouse with her parents and five siblings so moving to the city was quite a huge adjustment to her. Though she was enjoying the perks of modern comfort because she didn't have to drive far to get to her office and she only had to walk a couple of blocks to the grocery store, she still missed home. Because being homesick got the best of her but she knew she has to make it on her own, she began bringing home to the city by decorating her home with something that looks similar to her parents' farmhouse.
She spent all her free time shopping for furniture and décor that could transform her home from modern to one that could actually make her feel at home. She visited thrift shops, tried to learn how to DIY pieces of furniture and made most out of the things she can buy and learn from the Internet. Soon enough, Robin has successfully made her apartment look like home.
Each time she had friends over, she consistently gets compliments about the beautiful work she has done for her home. One of her friends was so impressed, she asked Robin to decorate her home as well. One thing led to another and since then, Robin has turned basic houses into rustic homes that are simply classy, elegant and charming. Soon enough, she was able to quit her office job and became a full-time home decorator.
Creeks Edge Farm has become synonymous to old charm and elegant décor and thanks to Robin, more and more families are beginning to live in a cozier home. Decorating has become Robin's passion and every single day, she continues to study, research and learn more about rustic home décor so that she can provide the best services to her client. She has always exceeded her clients' expectations but she also makes sure that with each project done, she collaborates with the client so that the décor would be personalized and customized according to the needs and wants of the homeowner.
Furthermore, Creeks Edge Farm believes that owning a beautiful rustic home shouldn't be a burden to the pocket of the homeowner. Living in a glamorous home should make you happy and comfortable, not broke. Robin's services are of the highest quality but she makes sure that prices remain reasonable.
If you are looking for furniture or décor that could turn your modern home into rustic, check out Creeks Edge Farm and soon enough, you'll feel at home in your own home.